Skin + Wax Clinic is a multi-award winning salon.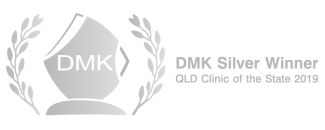 Skin + Wax Clinic is a multi-award winning salon.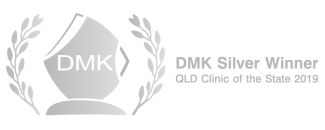 More than just the name suggests, Skin + Wax have cemented themselves as a leader in the beauty industry. Located right next to the beach in picturesque Harvey Bay, Skin + Wax prides itself on offering a wide range of bespoke beauty treatments, designed to not only be relaxing, but also to provide clinically proven, results driven treatments ensuring that our clients are receiving optimal results when investing in their appearance. Skin + Wax uses a carefully curated library of products and treatments, settling only for what we feel to be world-leading brands. The team's work has been featured nationally with paramedical skin care giant – DMK, and Australian Makeup Brand of the Year – Garbo & Kelly. Skin + Wax has won national beauty industry awards for 5 consecutive years whilst also being nominated for ABIA Beauty Awards for the last 2 years.
At Skin + Wax we like to believe we are not just a part of the Beauty Industry, but also to create true experiences. We strive to ensure from the moment you walk through our doors, you are treated like our guest, not just our client, with the aim of receiving consistently professional care with every visit.
When you visit, we take our time to ensure we give you a total skin and beauty assessment, depending on your needs. We don't rush you through and we are committed to providing you with our  exceptional service.
Our Brow Bar is unique to Hervey Bay – you will have your brows measured, shaped, tweezered and dressed to perfection. We also provide a free cosmetic color match while you are waiting using Garbo & Kelly certified vegan products.
Tammy has worked in the beauty industry since she was 16, is an award-winning paramedical DMK Skin Technician and has also owned a successful salon in the UK and brought training and experience to her own business here in Hervey Bay for over 5 years. Tammy is very passionate about helping people who suffer from skin problems. She suffered from acne herself for many years and understands the life changing potential in DMK paramedical treatments.
Edwina Morgan is our  visiting doctor for dermal fillers and injections, is committed to providing exceptional service.
Spend time at Skin + Wax, chill out, relax and enjoy the experience!
For a skin and beauty experience with a passionate and qualified professional, call us today to make an appointment on 07 4125 2104 or book online.

shop your favourite products online